This application is an intelligent analytical software that is connected to desk occupancy sensors. It provides objective data about real-time office usage and proposes solutions to improve workplace utilization.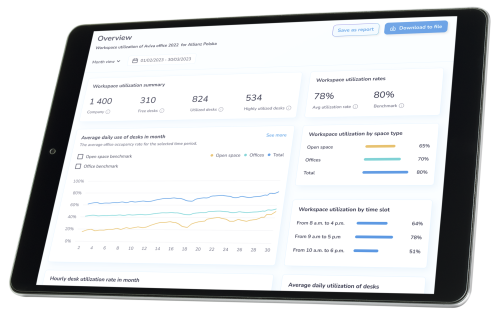 Know your data before

you make the decision​
Workplace Analytics offers precise insights into your organization's office space utilization. This enables informed decisions on space allocation, potential reductions in office size, and energy savings. Through deep analysis and optimization, it addresses questions like the number of employees your current or reduced space can accommodate, or the best hybrid model to adopt.
Tracking office utilisation​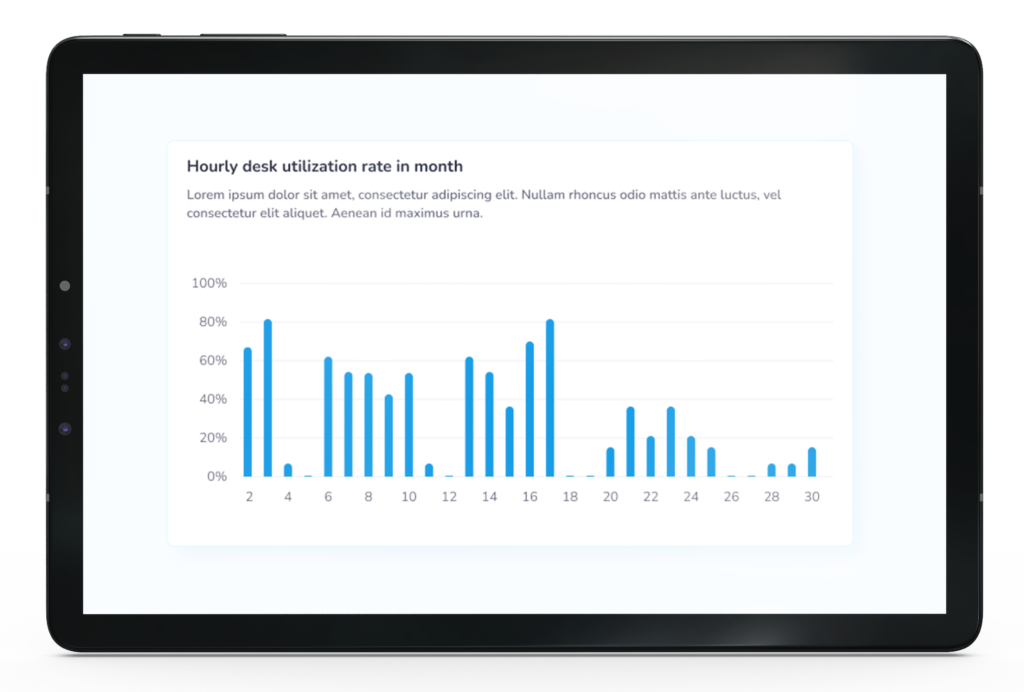 Manage your office by department to determine utilization: discover when, which days, and how long desks and offices are occupied. Use data-driven insights to make changes.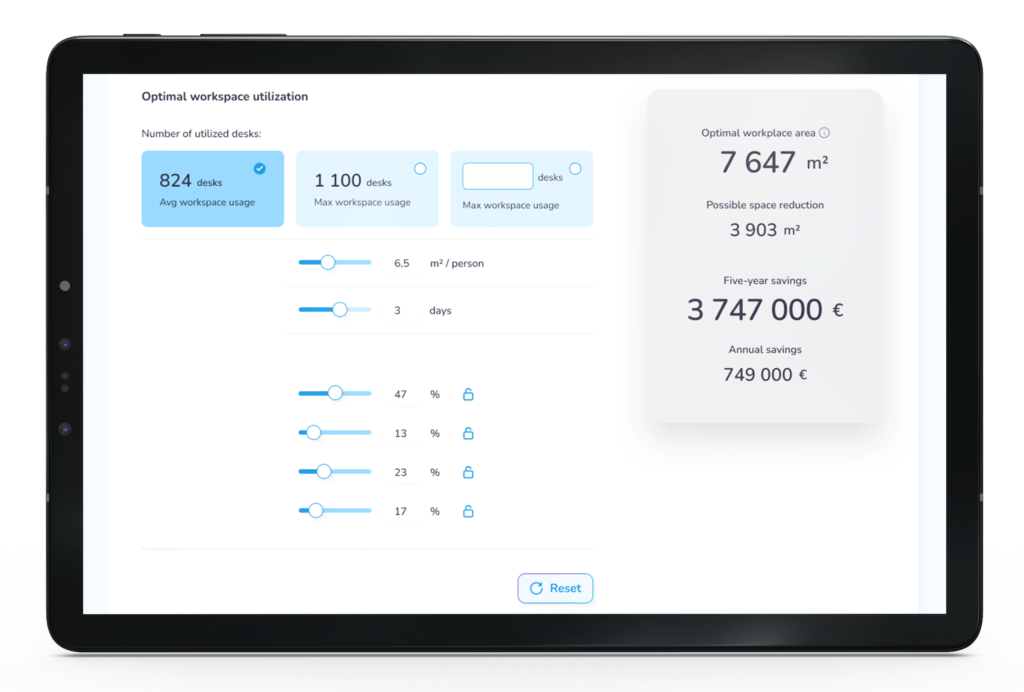 Utilize analytics to optimize your real estate and create a more effective workplace. Define an efficient hybrid model and adapt it for office planning.
Workplace Analytics
Use Cases
Forecast occupancy, plan capacity and spatial needs, and determine absorption rates.
Informed decisions across the company
FM, HR, and IT can make decisions about the workforce and workplace policies based on data insights.
Monitor the frequency and duration of desk and meeting room use to optimize space allocation and usage and determine which areas are under or overutilized.
Office initiatives planning
Plan office initiatives based on when and from which departments people come to the office.
Assess the hybrid work model for each department and/or team.
Office technology planning
Determine the equipment, infrastructure, and tools needed to support a hybrid workplace model.
Please choose the office size for the offer.
Here are the features of our workplace analytics & optimization solutions:
Starter

Proffessional

Enterprise

Real time workplace occupancy data

Workplace occupancy monitoring data and performance indicators (KPIs)

Hybrid profile distribution by department

Workplace utiization report (pdf)

Workplace optimization options

Carbon footprint calculation

Workplace strategy consultancy

Meeting/Calendar integration

Booking-system integration

Service Level Agreement (SLA)

Quarterly Business Review (QBR)
TMRW's smart sensors gather occupancy data, and predefined tracking algorithms track people's movements, whether they're seated or walking. The Workplace Analytics application analyzes and reports on workplace occupancy, utilization, and other performance measures over time. Furthermore, the application identifies individual desk usage and correlates it with its precise location in the office.